Name Badges
Individually named or titled badges incorporating your school, club or company logo or crest are our specialty. Quality and workmanship are guaranteed.

Metal Crested Bars™

An enamelled metal badge with your crest and any lettering you desire, such as a title, a person's name, an organisation's name, a year, or a combination of any or all of these. Every badge can have different wording if you wish. After an initial order (usually a minimum of 25 badges), you can order small numbers of repeats, even just one if you wish. Name badges can be supplied with a magnetic or pin fitting. For smaller quantities of name badges we offer the option of producing plastic or acrylic name badges with no minimum order quantity. Call your local Precision Badges office to discuss the easy options involved in having us make your own name or staff badges for retail, office, school or corporate use. Depending on the style (metal or acrylic) name badges can be designed, manufactured and on the courier to you in as little as 2 days (acrylic name badges from our Auckland office), or in 2-3 weeks for custom metal crested name badges. Please note that full colour acrylic name badges are only available via our Auckland office. Please call 0800 53 53 54 for further information.
All our name badges are made to order, so you can have any size or shape you require!
See our selection of name badge fittings here or view our entire selection of fittings and clasps here.

Request a quote for your name badges here.
Wholesale pricing is available to verified resellers.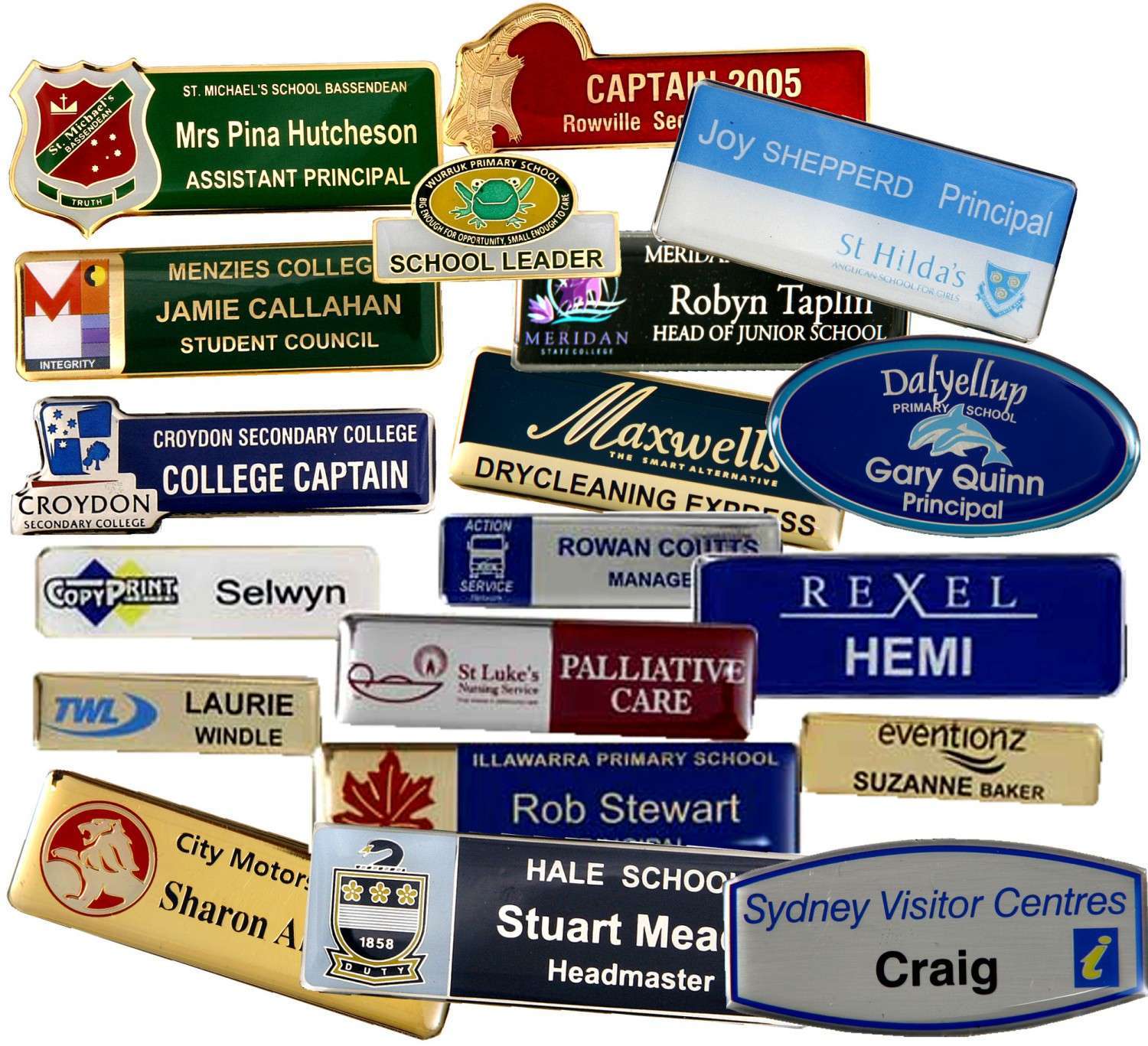 ---